The San Francisco Marathon Mile 23: Course Landmarks 2022
The San Francisco Marathon Mile 23 STATS
Neighborhood: Mission to Potrero Hill
Elevation Change:  Starts at 55' end 18' brief decline followed by gradual incline to
Potrero Ave
Stations (water/food/toilet): Water refill station at approx. 22.6 miles
Best Spot for Family/Support: Cafes on 16th street between Guerrero & Mission St.
or Dandelion Chocolate Factory
As the Marathon winds towards its very final miles in 2022, so opens the area in San Francisco known for its seriously good nightlife! In this part of "The Mission" , one of the city's oldest and most diverse neighborhoods, there are many chic restaurants and bars mixed with Mission District classics eateries and dive bars for you to choose from post-race! Runners will also pass by "The Roxie" – San Francisco's most iconic nonprofit cinema.
And, as runners wind their way past Mission St. they will begin to see the Mission's more industrial roots mixed with the construction of large scale condominiums. At Harrison & 16th, the large brick building that used to house high volume newspaper printing presses in industrial times is now the home of the infamous "Dandelion Chocolate Factory". This is a must stop for any true SF chocolate lovers! And they open as early as 9 am!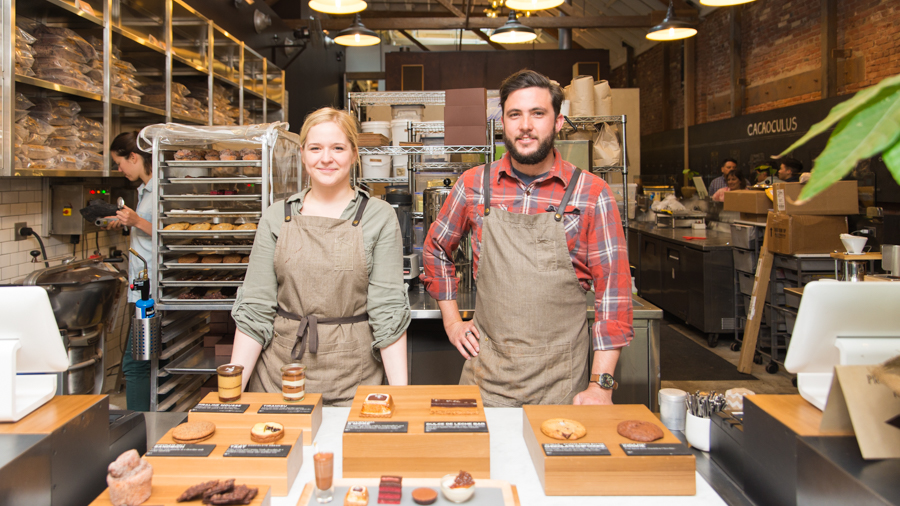 From there is an incline that levels out in a couple of blocks. Past Potrero Ave, where Potrero Hill begins is a decline, under I-80. as you reach the mile 23 marker.
Mile 23 is a fairly awesome spot for marathon spectators to hang and pick up some goodies to share with runners post-race! Watch the mile 23 video below and then let's go on and see what is in mile 24 of this year's 2022 San Francisco marathon. Click Next Mile…

Neurun is a course visualization app that equips you with the course knowledge and confidence to achieve your goals at The San Francisco Marathon. Download to start visualizing now.
Sponsored By