The San Francisco Marathon Mile 13: Course Landmarks 2022
The SF Marathon Mile 13 STATS
Neighborhood: Golden Gate Bridge
Elevation Change: Starts at 200' ends at 200' (no significant peaks or valleys)
Stations (water/food/toilet): by the Bridge
Best Spot for Family/Support: Bridge
Mile 13 of the 2022 San Francisco Marathon features going over the magnificent Golden Gate Bridge from South bound 101, California's highway.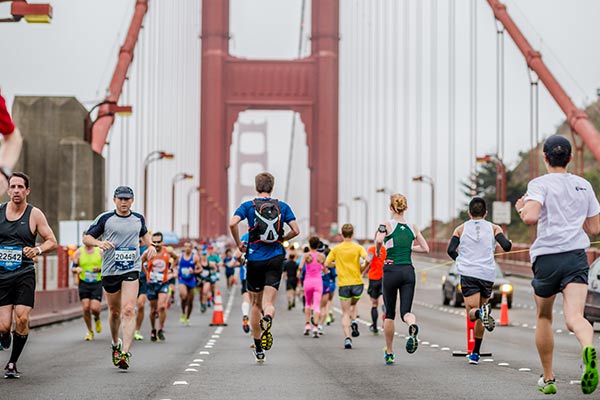 When running over the bridge from the south, runners can look west and faintly see the Farallon Islands, a national wildlife refuge, now private , which is officially part of San Francisco. From this point on the bridge, the Islands are due East approximately 27 miles out.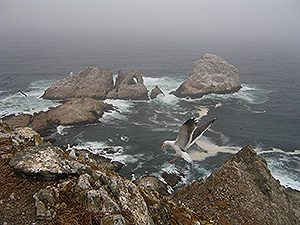 There is so much to see running over the bridge. To the East runners can take in everything from Berkeley to Crissy Field,  a spectacular waterfront path with views of the Golden Gate Bridge, beautiful beaches, a cafe and bookstore, and historic fortress.
Berkeley, for those of you have not yet experienced our Half Marathon at Berkeley is another wonderful race we hold twice a year, with our next in November 2022! San Francisco new runners can take advantage of our dual SF and Berkeley challenges!
As we leave Mile 13 and go onto Mile 14 and to the Presidio which is the most unique and beautiful area of the course ! Watch Mile 13 below and then click Next Mile…

Neurun is a course visualization app that equips you with the course knowledge and confidence to achieve your goals at The San Francisco Marathon. Download to start visualizing now.
Sponsored By