The San Francisco Marathon Mile 3: Course Landmarks 2022
The San Francisco Marathon Mile 3 STATS
Neighborhood: Aquatic Park/Ft. Mason
Elevation Change: 31' start, peaks at 105' and ends at  24'
Stations (water/food/toilet): Water at Aquatic Park, approximately the 2.5 mile mark
Best Spot for Family/Support: Aquatic Park or Ft. Mason
Mile 3 begins toward the end of Fisherman's Wharf, takes you past the Dolphin Swimming & Boating Club, established in 1877 as a private club by the aquatic park for boating, swimming and rowing teams and training, It has expanded from an all-men's club to all genders and added multi-sport opportunities including handball and more. The club is a staple in the boating community.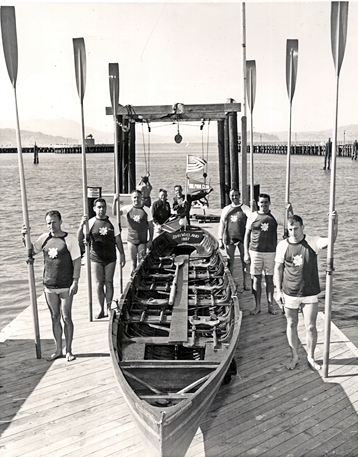 Just past that on your left is Ghirardelli Square.  a San Francisco landmark since 1852. Started by Domenico Ghirardelli and his partner originally from Italy and entering SF from Peru where they learned the art of chocolate-making opened the first stores at that time. Today Ghirardelli Square encompasses an entire retail and dining complex. But of course, the chocolate is the big draw and a must visit for anyone new to San Francisco! This special area received National Historic Register status in 1982, making it a preserved building and landmark of the city.
Runners will pass both the Maritime Museum and Aquatic Park in mile 3 and enjoy marvelous views of the infamous Alcatraz prison and island. In addition, will gain beautiful views of the bay and bridge up ahead. The running trail hugs the water toward Aquatic Park Pier to a path that cuts through the Northern edge of Ft. Mason. Here you will find amazing views coastline views before reaching the stairs that bring you to the Ft. Mason Center for Arts & Culture , an arts center in the historic landmark district of FT. Mason.
So much to take in in mile 3 of the SF Marathon!
This definitely requires runners and spectators to add to their post-race event activities! See Mile 3 Video …

Neurun is a course visualization app that equips you with the course knowledge and confidence to achieve your goals at The San Francisco Marathon. Download to start visualizing now.
Sponsored By